Wine Regions of New Zealand
Wine is one of New Zealand's fastest growing exports. Kiwi wine accounts for 3.6% of the world's exported wine – pretty impressive if you consider that New Zealand's population only accounts for 0.06% of the world's total! We're good at wine!
On a trip with New Zealand Walking Tours we'll sample some of the best wines produced here, in several different regions, each renowned for their own speciality wines. New Zealand has around ten wine-producing regions, and we've picked four of the best, and most well-known, to visit on our trips. So if wine is one of your priorities on your New Zealand trip, then check out our breakdown of each of the regions we visit below, and head to our blog post to find out more.
More information about New Zealand
These pages are a great place to find more information about New Zealand. Whether you're a keen hiker, a foodie, a wine-lover, a photographer, or all of the above, these pages are full of useful information.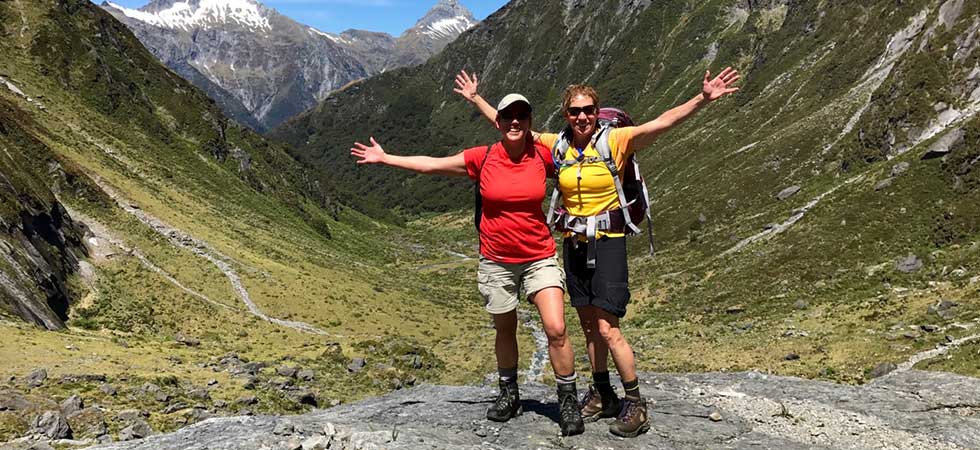 Best time to visit
The best time to visit New Zealand will often depend on what your priorities are from a visit. Here we're talking about the seasons and what you can expect.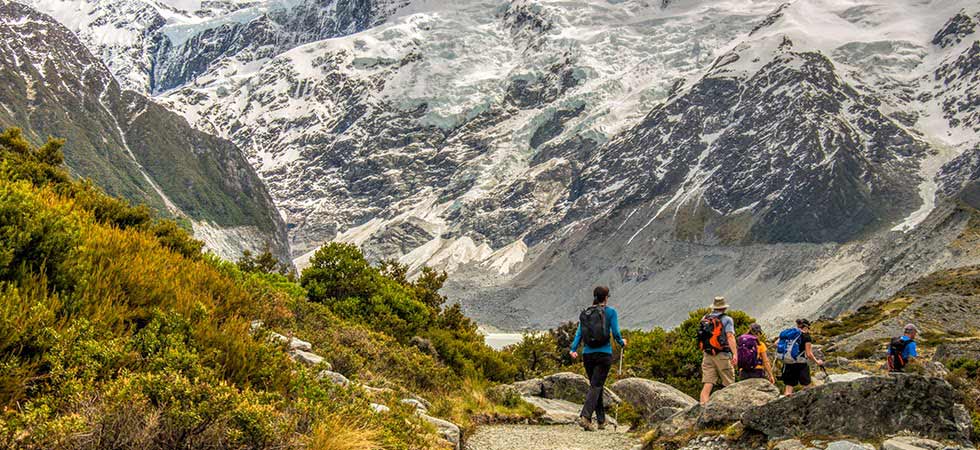 Walking and Hiking
This page is full of information about the Great Walks we'll experience on our trips, as well as the other beautiful day walks we've chosen to include.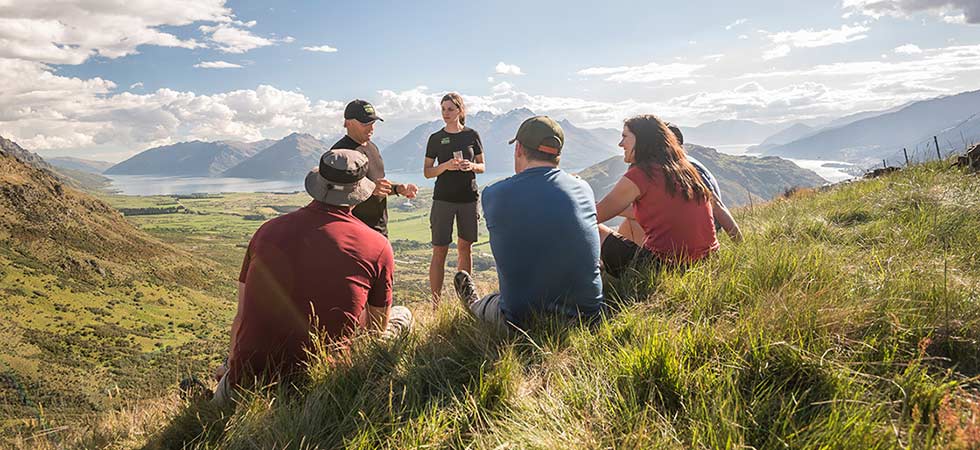 About New Zealand
If you're not sure where to start in planning your trip to New Zealand, head to this page – it's the best place to find all sorts of information about New Zealand.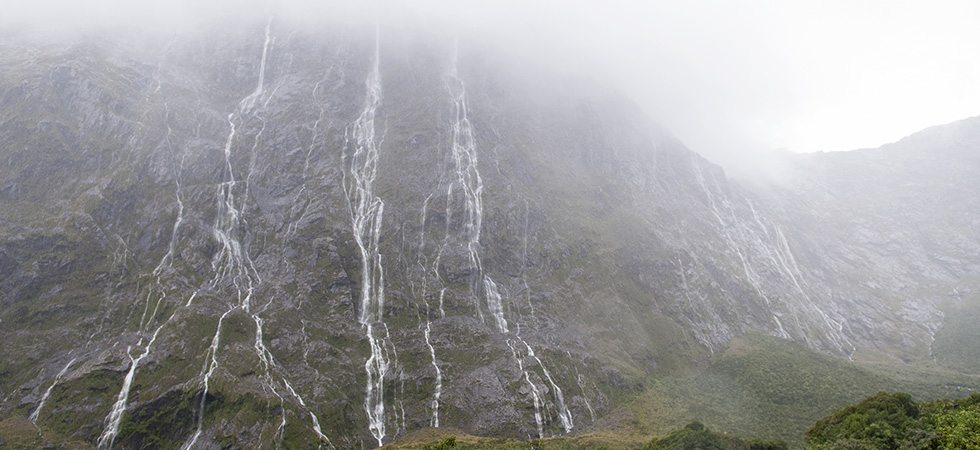 Milford Sound
Milford Sound is one of the most famous destinations in New Zealand. Here we're talking about the gem of the Fiordland National Park, and why it's so special.
Why travel with us?
We're a modest lot us Kiwi's, but we really are the only New Zealand-based company to offer this level of service and expertise. With over 21 years of experience running life changing trips – we've perfected the art of small group travel, and we've introduced a slice of world-class elegance that'll surpass every one of your greatest expectations.
Unbeatable local knowledge
Our team have spent their lives immersed in the places we go. Our trip itineraries are created based on our favourite childhood holiday spots, secret hideaways we've kept under our hats, the places where we proposed to our spouses, and areas we'll keep going back to in our free time, for the rest of our lives. It's made our New Zealand journeys authentic, timeless and beautifully crafted.
First-class New Zealand Guides
A good guide points out features, provides information and context, and connects the dots on a trip. A first class guide is a host who pours their heart and soul into the trip, takes it personally, and will move heaven and earth make it all come together seamlessly. That doesn't happen easily – we dedicate ourselves to selecting, training and supporting the absolute best travel leaders in New Zealand.
Superb Food & Wine
New Zealand is firmly on the map when it comes to fine wine and unique, refreshing dining experiences. We showcase the culinary uniqueness and local wines of the regions we visit. To us, they're an equally important part of the New Zealand experience, complementing our beautiful landscapes perfectly!
Unique experiences in stunning locations
It's as much about the 'where' as it is the 'what' when it comes to a beautiful New Zealand experience. We not only walk through stunning landscapes to unforgettable places, but we make sure the journey is dotted with captivating stories, great food & wine and a few surprises that will have you brimming with stories of your own when you return back home.
Adventure at a leisurely pace
What's the rush? We'll slip on our best pair of walking shoes and journey into the most beautiful places in New Zealand. And to soak it all in properly, it makes sense to take our time and not necessarily set ourselves challenges that are a race against daylight hours. That means having the choice to walk, explore and escape at a pace that suits you. Slow down, soak it in, breath in the fresh air, properly feel the ground beneath your feet.
20+ years experience
Good things take time, including learning to run first class New Zealand journeys. Time to learn and understand how to be amazing hosts, seek out those hidden places that aren't so easily seen on a map, and bring together every ingredient to create the perfect trip. It's a journey we've taken for the last 20 years, and a path we'll stay on in pursuit of providing immaculate trips that you'll never forget.