Meet Our Guides
A good guide goes a long way to ensure your trip is great. But "great" isn't enough in our view. It has to be exceptional, and leave a lasting imprint on you. That's why we take great care when it comes to recruiting our guide team, and the best in the New Zealand travel industry are always keen to work for us. This means we hire the cream of the crop, and take your trip from "great" to "absolutely incredible". We're in the privileged position of having a crop of outstanding guides employed by Active Adventures, the company from which New Zealand Walking Tours was born – and those guides are amazing at adapting, and so they are only too happy to guide on trips for either company throughout the season.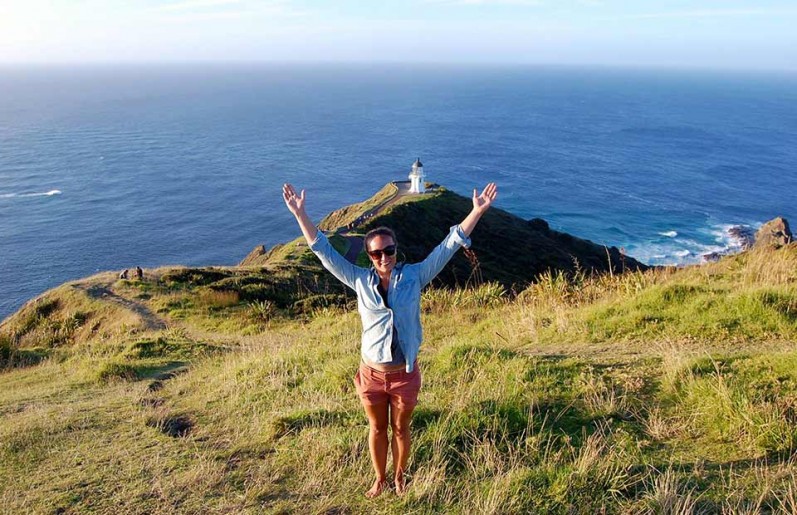 Clara Gyllentsten
Clara was born and raised in the South West of Sweden, on a small island called Bohus-Björkö, and speaks fluent English and Swedish. New Zealand is her home now though, and she's delighted to share its secrets and stories with our guests. Clara spends her free time hiking, camping, riding mountain bikes, sufing, and sailing.
"Clara did an awesome job as our guide. She kept us well supplied with healthy snacks on the bus, and meals were superb. I was the oldest, slowest member of the group but Clara never made me feel that way, she was so encouraging!"
Elaine Robak – California – November 2017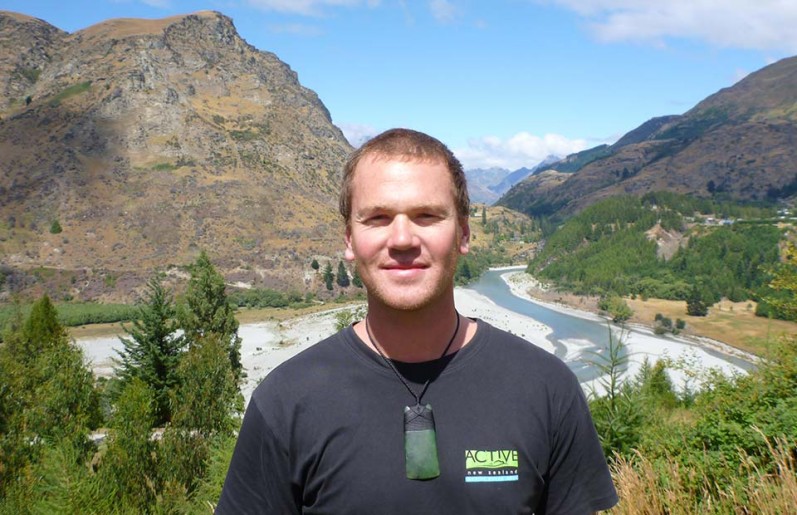 Dan Keys
Dan or 'DK' is a Kiwi with a long standing love affair with the New Zealand mountains and oceans. He has more than ten seasons of guiding under his belt throughout New Zealand, Australia, and Nepal. He loves to travel the world – but he also loves to come home to New Zealand and help others enjoy this beautiful country.
"I was fortunate enough to have DK as one of my guides, and between him and Gokul and the others who helped out, they made it a trip I will look back on as one of the best I've ever done. I've travelled a great deal in my time; this comes straight from the heart, trust me."
Paul Cassot – New York, USA – October 2017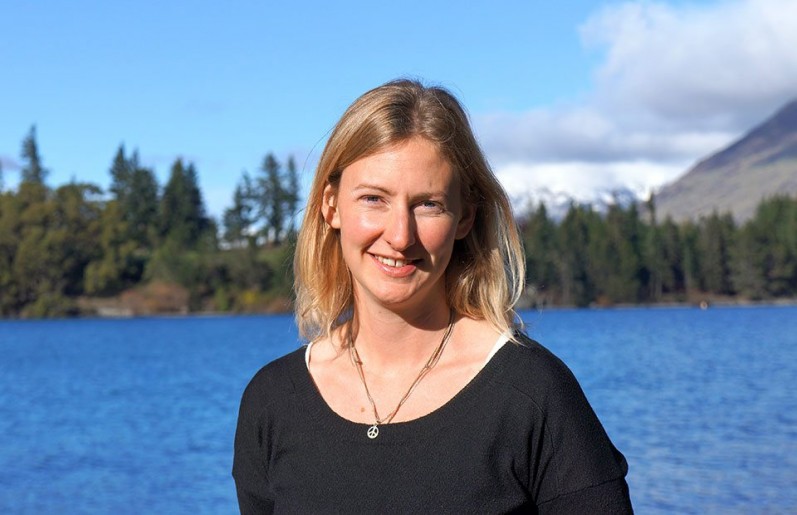 Holly Adams
Born and raised in the South Island, Holly is as local as you can get, and knows her backyard as well as anyone. Her experience growing up on the doorstep is enormously valuable when it comes to running our trips, but she's also explored many remote corners of the globe.
"Holly and Claire were exceptional guides. Holly always had snacks and tasty meals ready at the end of a walk. They correctly judged our hiking abilities and tailored the hikes accordingly. They were a joy to get to know and travel with, always encouraging and delightful!"
Charlene Newman – Alabama, USA – November 2017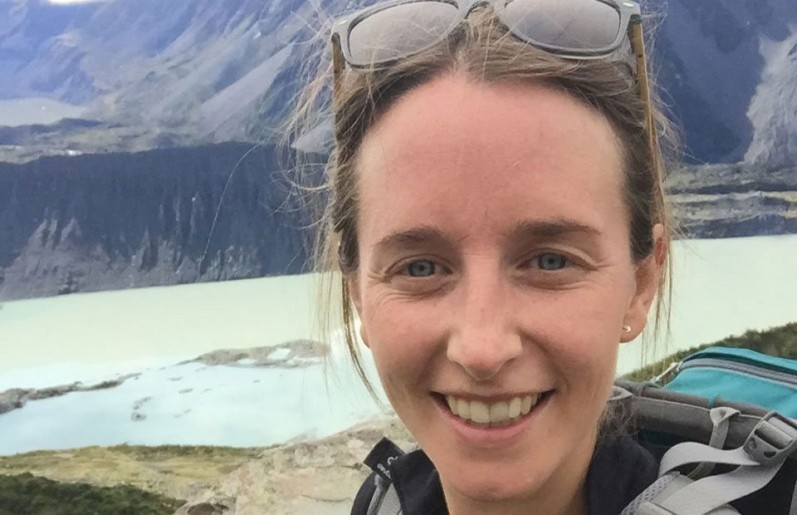 Claire Hesselin
Claire was born in Invercargill and grew up in nearby Gore. Adventure has always been closeby; Claire likes to spend her spare time in the Catlins exploring. When she's not guiding Claire enjoys hiking, kayaking, and biking. She loves to cook, listen to music, and try to crack the formula for the world's best veggie garden!
"Claire and Elder made two weeks into a lifetime of memories. The support, friendships, cultural knowledge, kindness, and those I shared it with made this trip for me. The guides went way beyond what they had to do to make sure I, along with everyone else, succeeded. Everyone left with an incredible sense of accomplishment which says tons about your staff. Thank you from the bottom of my heart."
Anna Flynn – Kansas, USA – April 2017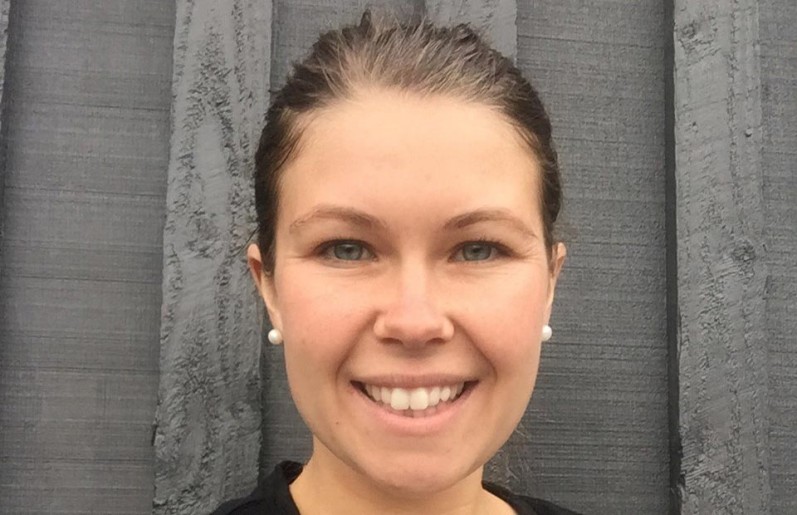 Amanda Linklater
Amanda lives in the adventure capital of New Zealand, Queenstown, with her partner Pete. She likes to spend her time on camping 'missions' in the easily accessible backcountry of Otago, and calls rivers and mountain tops her favourite places. Amanda has extensive experience in the hospitality industry and loves sharing her back yard with our guests.
"I was amazed at the energy levels of our guides, Amanda and Holly. The amount of work that they were able to accomplish during the course of a day, their energy levels and very positive attitudes made the trip enjoyable for all of us guests. Also, their knowledge of their country and their willingness to share made the trip even more enjoyable. Again, thank you to all and especially to Amanda and Holly."
Jerry Jobski – Arizona, USA – March 2017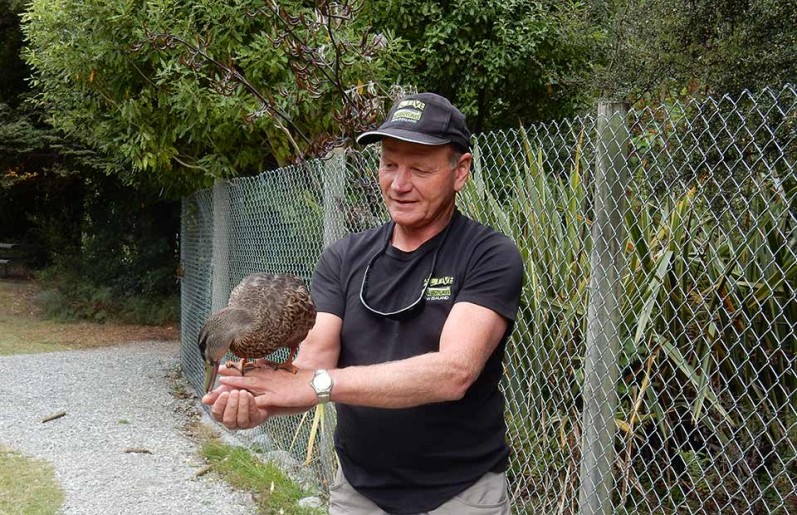 Ken Dixon
Ken has been guiding Active Adventures and New Zealand Walking Tours trips for over ten years now and is part of the furniture round here. He gets wonderful feedback from his clients and never fails to ensure his groups have the best possible experience. He is passionate about New Zealand, loves getting to know people and will ensure your trip is everything you want it to be and more.
"You don't provide a high enough rating scale for Ken. He is probably one of the most remarkable guides, and finest human beings, I have ever met. His enthusiasm, zest for life, commitment to ensuring we had the best experience and overall sense of humor sets a bar that I doubt can ever be matched. I would book another trip with you just because he was guiding. Can't say enough about Ken. He is a life changer."
Chelle Porper – Massachusetts, USA – February 2017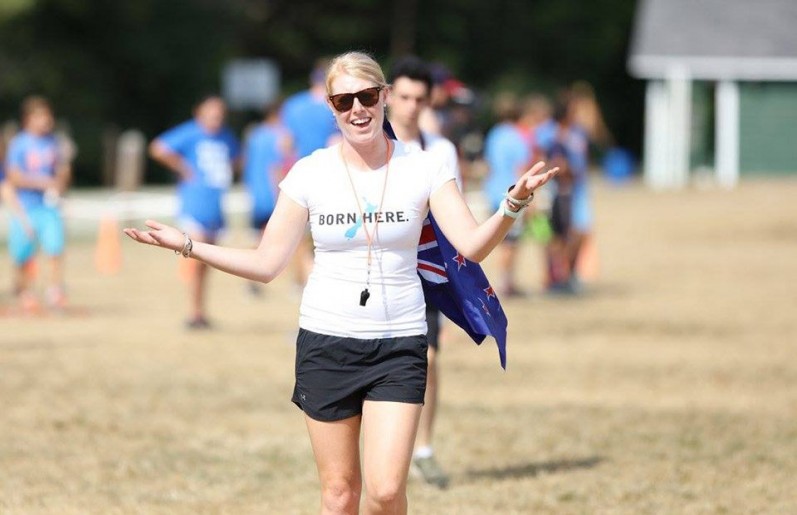 Tess Opie
Tess is born and raised on the South Island of New Zealand. She grew up on a farm near Christchurch, and studied Physical Education at Otago University and went on to be a personal trainer, before discovering her passion for guiding. Like many of our guides, Tess guides trips for Active Adventures as well as New Zealand Walking Tours.
"Organisation: Amazing. Guides: A BIG TEN! Group: Really nice. Beauty of NZ: Obvious. Tess was an amazing guide, I need to start there. She made everyone feel special. I felt the guides really cared about us. I thought it was weird that so many reviews talked about the food being good until I was on the trip and realised that Tess was doing a lot of the cooking and organising."
Janet Pahima – Israel – October 2017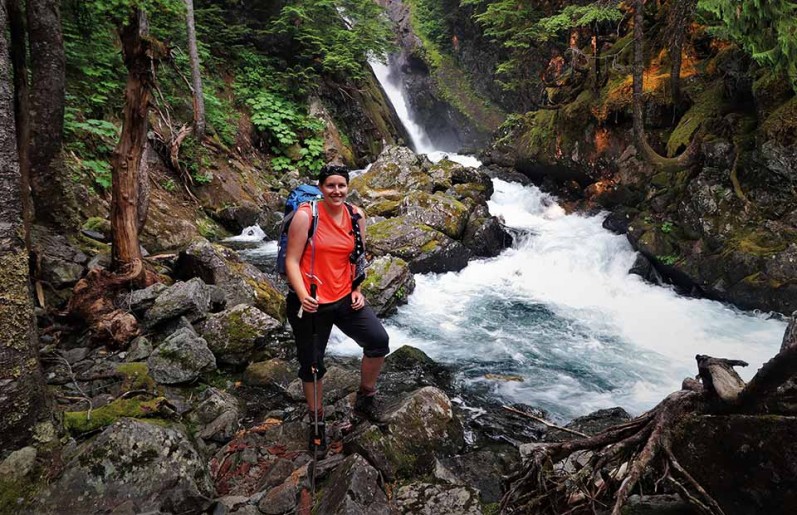 Katie Anderson
Katie was born in Kaitaia but has spent most of her life living in Queenstown and Christchurch. She's is qualified as a lawyer, and when she's not enjoying the beautiful New Zealand countryside with our guests, she's practising law. Katie also tells us she speaks a little French, and would love to guide in France some day, so watch this space!
"As I think about the trip, and review my photographs and trip log, I relive the experiences. This trip was much, much more than I had expected. I'd pack my bag and leave tomorrow to do the trip again. Memories, experiences, and friendships will be with me for life. Okay, there was great scenery, great experiences, but all this was the result of Katie and Kirsten. These two are the best guides I have ever seen anywhere!"
Rick Giardino – Texas, USA – February 2016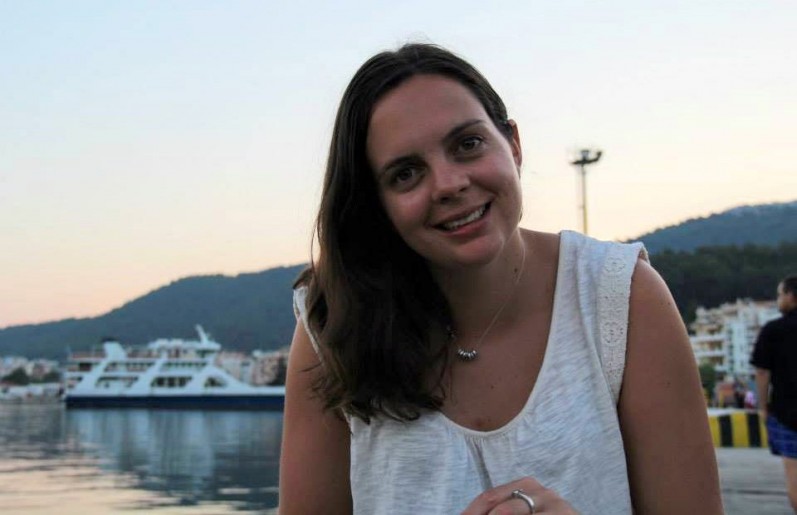 Melissa Mcartney
Mel (or Melon as she's also known!) was born in Christchurch, and has guided for New Zealand Walking Tours, and Active Adventures in New Zealand and the Himalayas. Mel has spent lots of time travelling overseas, and after two years in Europe and the UK she decided it was time to come home, and luckily for us, she decided she wanted to be a guide!
"Our guide, Mel, was outstanding. She made our trip so much more fun. She was positive, helpful, accurate in her descriptions of all trails, enthusiastic, considerate, and a wonderful asset to the company. We really appreciated Mel's help with special diet and keeping our favourite drinks cold for lunchtime. You should be proud of Mel, she did an outstanding job, I'd love to be guided by her again!"
Mike Roush – California, USA – March 2017