Request your free New Zealand brochure
New Zealand Walking Tours is proudly presented by Active Adventures. You can choose to have your brochure emailed straight to your inbox, wherever you are in the world. We look forward to hearing from you soon!
What's Included
Meals.
– New Zealand is the home of fresh and decadent produce. It's a big part of the New Zealand experience, so we've made sure most of your meals are included – breakfast, lunch and dinner. There are a couple of instances where dinner isn't included, so you can head out and explore the options on your own. We've specified this with an asterisk * next to the dining description in the itinerary.
Transport on the ground.
– When you arrive, we'll pick you up from your international airport or your hotel, and we'll take care of the rest, until we drop you back at the airport. Our passenger vehicles are roomy and comfortable.
All guiding.
– A fantastic guide will take your trip from "great" to "I don't know how life will be same". Our incredible local guides are on-call 24/7 on your trip and will ensure that your New Zealand experience is seamless, relaxing and welcoming – you won't want to say goodbye at the end of your trip!
All accommodation.
– It's as much about the where, as it is the what. So we've chosen beautiful places to sleep, rest, experience and escape to.
All activities in the itinerary.
– Walking in wild, scenic and beautiful places is what we do. Although we'll also be taking a lake cruise & soaking in hot pools. There are some optional activities that aren't included highlighted as "optional".
Why travel with New Zealand Walking Tours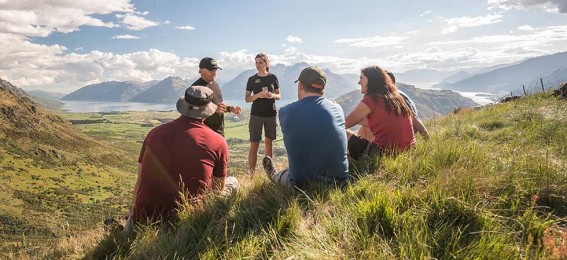 Exceptional guides
Our guides are absolutely exceptional. We are very careful about who we choose to work for us, and our guides are, without exception, enthusiastic, energetic, problem solvers, excellent cooks, and great fun to be around. You'll leave New Zealand feeling like you've gained a family member or two!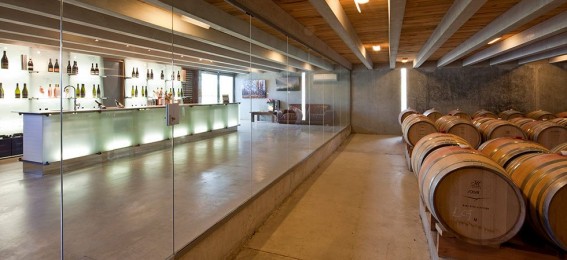 Delicious local wine
On a New Zealand Walking Tour you can expect to sample some of the delicious wines produced in different regions around the country. Whether your preference is exotic Sauvignon Blanc, deep Bordeaux-style blends, or something in between, we're pretty confident you'll find a new favourite drop on your New Zealand Walking Tour.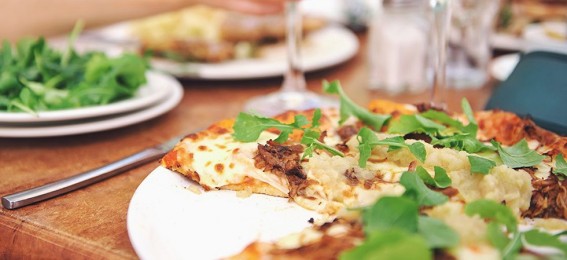 Fine food
We'll dine together as a group every evening, and we've picked a selection of great restaurants which use local produce to create delicious Kiwi meals of a high standard. For lunch we'll eat picnics on the trail when weather permits – our guides are great cooks, you can trust them to keep things interesting!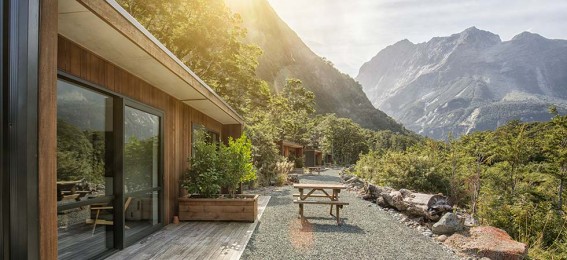 Outstanding, unique accommodations
We've chosen the accommodations for our trips based on their quality, and their location. On trips with us you can overnight in UNESCO World Heritage sites, a handful of national parks, and some beautiful, isolated lodges that many Kiwis don't know about. Better still, we'll stay in most places for two nights, so you can make the most of them.
More information about New Zealand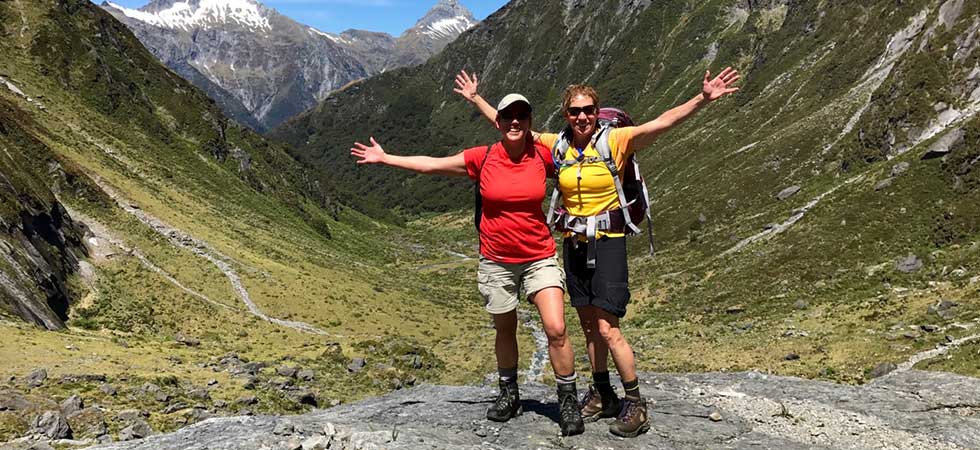 Best time to visit
The best time to visit New Zealand will often depend on what your priorities are from a visit. Here we're talking about the seasons and what you can expect.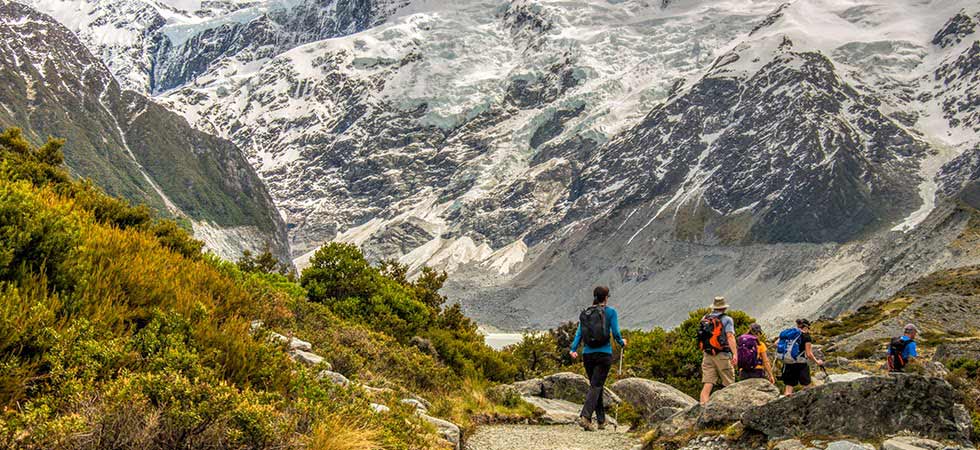 Walking and Hiking
This page is full of information about the Great Walks we'll experience on our trips, as well as the other beautiful day walks we've chosen to include.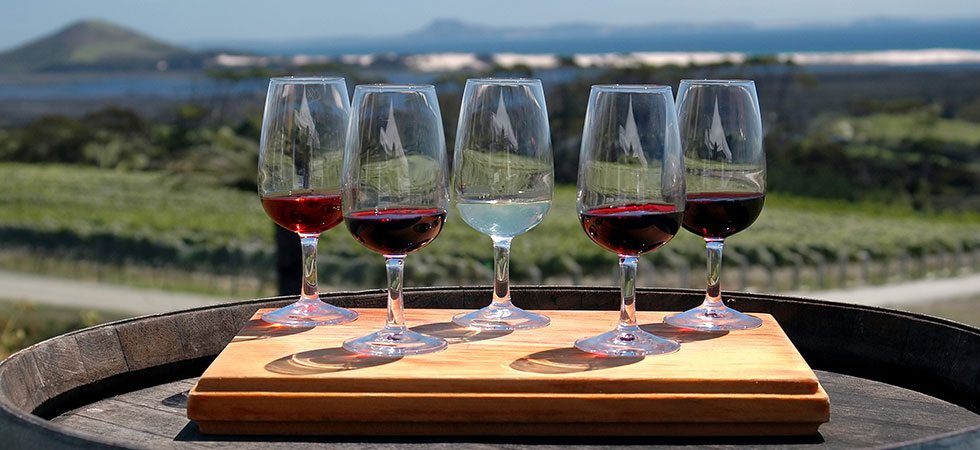 Wine Regions
New Zealand's reputation as a producer of some of the world's best wine is always growing. Here we'll tell you about the regions you can visit on trips with us.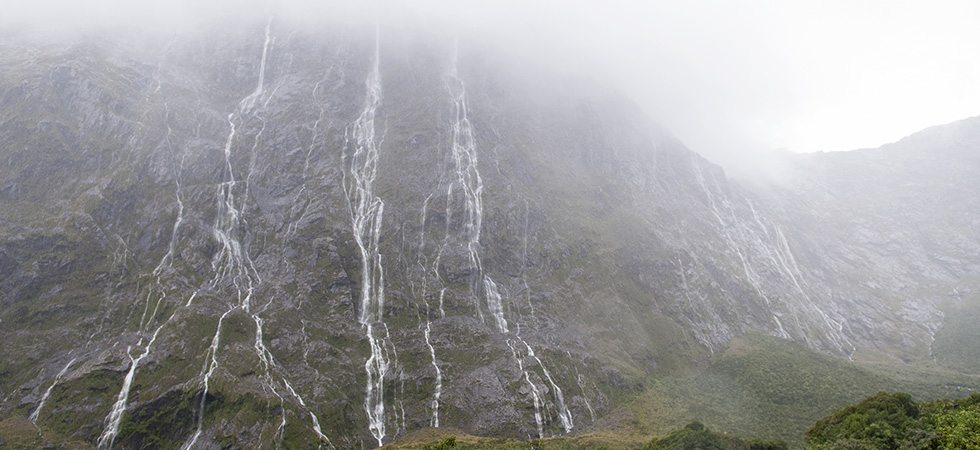 Milford Sound
Milford Sound is one of the most famous destinations in New Zealand. Here we're talking about the gem of the Fiordland National Park, and why it's so special.
Our Trips
Don't forget to check trip availability today! Make sure your dream New Zealand Walking Tour has availability across your travel dates, or let us recommend to you the best time to travel based on availability. Simply choose your trip below, and click the big 'Check Availability' button on that trip's page.