New Zealand Travel Blog
Dig a little deeper into New Zealand, and what you could typically expect on our trips. Our travel blog features stories, photos and insights into the areas we travel through.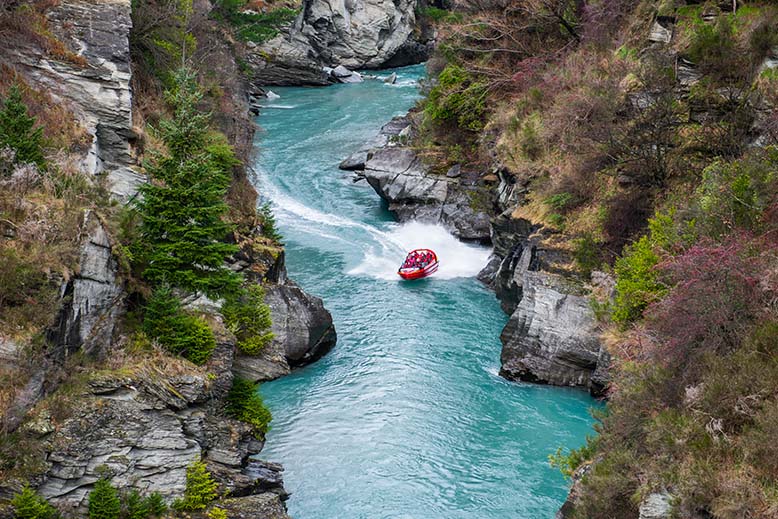 If you're thinking about planning a trip to New Zealand and you're not yet sure what to do, then take a look at the top 10 things to do in New Zealand!
read more
Recent Posts
Categories
Reviews
Simon Potter

3 years ago

This was fantastic getting out in the outbacks. Our guide Ellie was amazing she knew so much about the Trees, Birds, Tracks etc. We were so lucky to have her as our guide. This was fantastic getting out in the outbacks. Our guide Ellie was amazing she knew so much about the Trees, Birds, Tracks etc.<br />
We were so lucky to have her as our guide. Because I was the oldest there (79) she made sure I was ok for the steep part of the tracks.<br />
Not only was she great as a guide but also great driver and cook. She knew all the restaurants to go to for great meals. To have her come along on most walks and boat trip was a great help .read more

Erina Potter

3 years ago

We were so looked after by Ellie: she treated us like her own family. The best thing of this holiday was that I didn't need to do any organisation, it was all managed so well. We were so looked after by Ellie: she treated us like her own family.<br />
The best thing of this holiday was that I didn&#039;t need to do any organisation, it was all managed so well. We seemed to get the best places to stay, the best restaurants to go to, even the best &#039;home cooked&#039; meals.read more

Tina Alberg

3 years ago

This was our 2nd visit to New Zealand. The first, in 2001, was a month long self driven tour of both islands with emphasis on the South and included taking the full escorted Milford Track adventure. It was the lifetime trip, at that time. This Active Adventure trip outdid it. And the reason is the tour guides and the truly magnificent job they did in following the Active Adventure plan and in making seamless changes to it as required by weather and other problems along the way. Clare and Emma were there every day in every way necessary to the success of the trip. Wonderful.......read more

Lori Pickens

3 years ago

Ms. Holly and Ms. Claire were the guides of a lifetime. They made all the difference between an okay trip and very eventful. Ms. Holly and Ms. Claire were the guides of a lifetime. They made all the difference between an okay trip and very eventful.read more

Jan Seals

4 years ago

This was a bucket list trip for us, and it was wonderful! A great overview of both islands. Well planned, great food, good accommodations & wonderful guides. This was a bucket list trip for us, and it was wonderful! A great overview of both islands. Well planned, great food, good accommodations &amp; wonderful guides.read more

Cheryl Langford

4 years ago

This trip was above and beyond anything we imagined. The personal contact that continued from the first moment of booking to each day of our trip was very helpful. Our questions were answered before we could think of them in the kindest possible way. This trip was above and beyond anything we imagined. The personal contact that continued from the first moment of booking to each day of our trip was very helpful. Our questions were answered before we could think of them in the kindest possible way. We were treated like honored family by our guides (hosts), Holly and Claire. They completely tailored the trip to our needs and desires on a day to day basis, as necessary. As amazing as the natural beauty of NZ is, the people we met through Active Adventures were even more so!read more

Don Gordon

4 years ago

I have long wanted to visit the Fiordland/Southland area. My AA trip gave me a great overview of it. A great mix of food, wine, fun, and fitness. Thanks. read more

Eric Nodiff

4 years ago

New Zealand is an incredibly beautiful country and we experienced many of the highlights of the south island. The tour guides, Clare and Emma, were fantastic in every way and ensured a terrific experience. New Zealand is an incredibly beautiful country and we experienced many of the highlights of the south island. The tour guides, Clare and Emma, were fantastic in every way and ensured a terrific experience. The views of Kaikoura Peninsula and Lake Wakatipu and Milford Sound will be engrained in my head forever. The hiking was great and the food was delish throughout the trip. I highly recommend this trip!read more

Karen Nodiff

4 years ago

A trip to expand your mind meeting challenges and wonderful new people
in a gorgeous country while eating great food! A trip to expand your mind meeting challenges and wonderful new people<br />
in a gorgeous country while eating great food!read more

Claudia Jurowski

4 years ago

This was a lovely tour with many especially high quality amenities such as the superior guides, Ellie and Lauren, the extraordinary meals, great wine and quality adventures. Because of an extreme weather event we were unable to follow our original itinerary but great efforts were made to include equal quality activities. The luxury of this tour is not in the hotels or transportation but in the personal attention from the guides and quality food and drink.read more